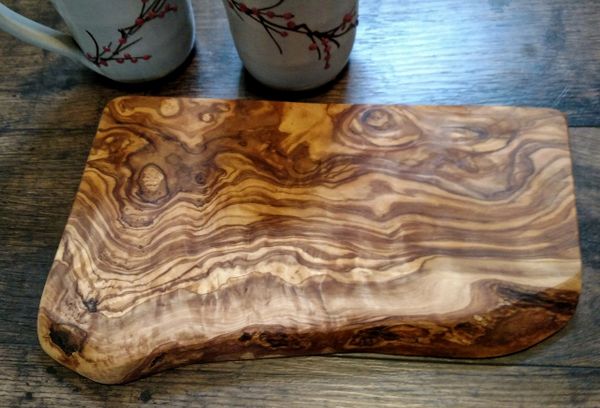 Olive Wood Serving Board
If you are looking for a beautiful and unique serving board, olive wood is for you! Each board has a different grain pattern and shape.
Board measures approximately 13" x 6" - 13 1/2" x 9"

Care Instructions
Hand wash only. Treat often with olive oil or food grade mineral oil. 

Natural Variations

Please know that wood color, grain pattern and clarity varies with each board. We pay careful attention to detail and will be sure that the board you receive will be a quality product however, we can not provide refunds due to any naturally occurring variations in the wood. 
Reviews